Features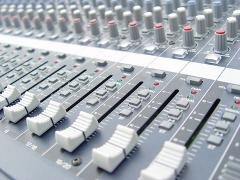 This IP core features a full-hardware sound compressor using the algorithm IMA ADPCM. Its main characteristics are:
IMA ADPCM Compression (4 bits per sample)
Input: 16 bits PCM sound samples
Mono: one channel operation
Output includes standard WAV headers
Selectable sample rate of recording

Output compatible with any sound player with the IMA ADPCM codec (included by default in every Windows). Includes a testbench that takes an uncompressed PCM 16 bits Mono WAV file and outputs an IMA ADPCM compressed WAV file.

As per the IMA-ADPCM standard, the compression ratio is 4:1.
Support
Included with the core is:

Technical support via email
IP Core Datasheet
Instantiation Template
Complete Testbench for source code
For any further information on this core or if you would like to receive a price quotation, please use the Contact form or the Quote Request button.